An Announcement
With tremendous respect for a 150 year legacy of service and sincere gratitude to a community that has supported a local business throughout its history, we announce that Fitzpatrick's Funeral Home has closed.
Effective February 28, 2018, the Fitzpatrick building on Waterloo Street ceased to operate as a funeral home and became the Outflow Centre For Training & Employment as a part of Outflow Ministry Inc.
Established in 1864 the Fitzpatrick's business had been situated at 100 Waterloo since 1887 making it the longest serving funeral home location in the City of Saint John. After much consideration Brenan's Funeral Homes, who have owned and operated the business since Hugh Fitzpatrick's retirement in 2012, determined that while the building was not as well suited to funeral service as it had once been, it had a more important role to play and a greater need to address in the revitalization of Waterloo Village.
In light of the impressive accomplishments of Outflow Ministry and the vital work they do every day, the decision was made to donate the building to Outflow to support and advance their efforts to improve our community and help those most in need.
To honour the firm and the Fitzpatrick family, and their long and dedicated service to the community and the funeral profession, the building will retain the Fitzpatrick name as it takes on its new role. Those who had arrangements in place at Fitzpatrick's should rest assured that all records of past services and prearranged plans for future services are secure, as are any funding arrangements.
Families with prearrangements at Fitzpatrick's are welcome to choose any of Brenan's other three locations, in Saint John and Quispamsis, to serve them. Please contact us with any questions at 506- 634-7424 or Info@BrenansFH.com or visit us online at www.BrenansFH.com. To learn more about Outflow Ministry visit outflowsj.com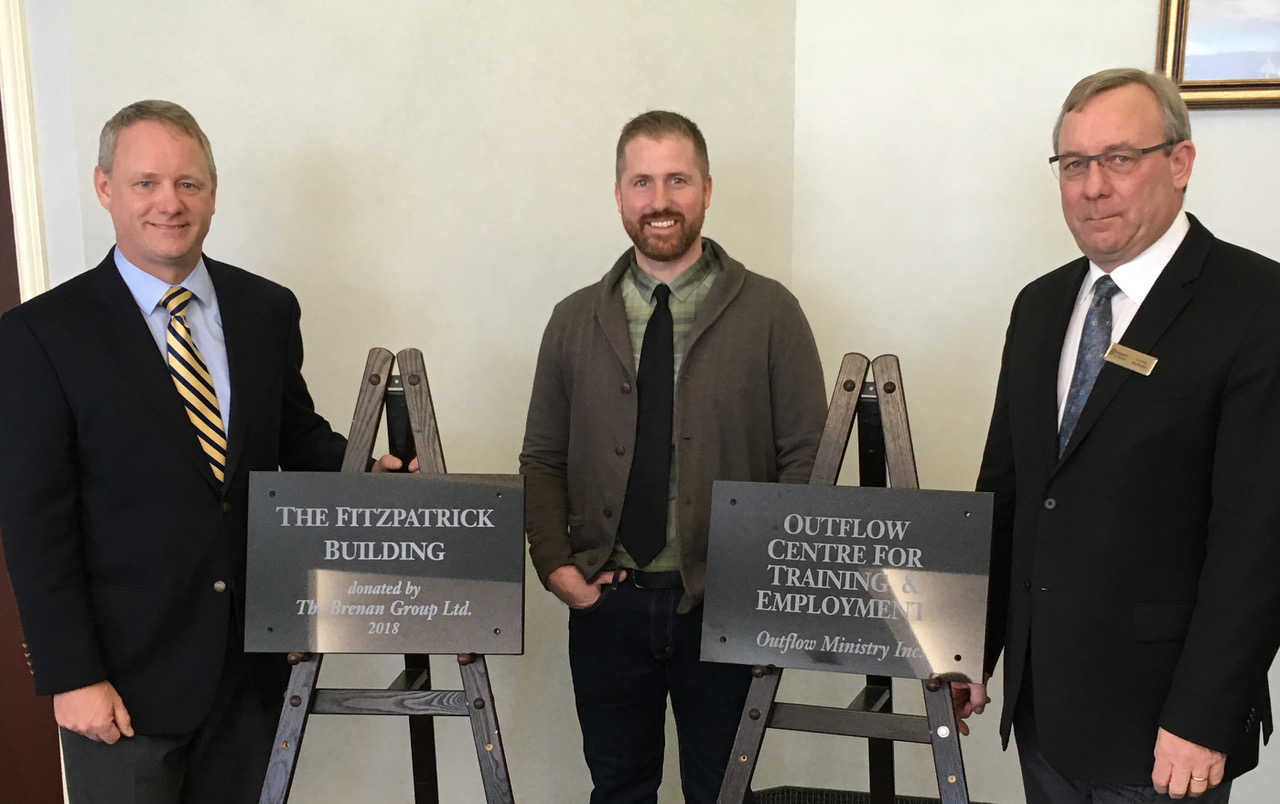 L-R: Bill MacMackin, Vice President of Brenan's Funeral Homes, Jayme Hall, Executive Director of Outflow Ministry and Stephen MacMackin, President of Brenan's, at the February 13 announcement.