Fitzpatrick's highly trained staff of funeral directors, licensed embalmers and funeral support staff take very seriously the reputation and traditions they are responsible for maintaining. They have a commitment to serving families that is both personal and professional.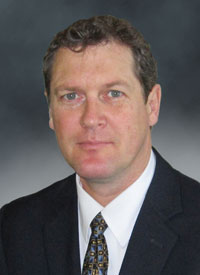 Andrew Cavanagh
Funeral Director
A native of West Saint John, Andrew Cavanagh is a graduate of the funeral services education program at Ontario's Humber College. Launching his career in Toronto, he later returned to Saint John where he owned and operated his own firm, Cavanagh Funeral Home on Leinster Street for ten years. Having left the profession for a short period after selling his business, Andrew was pleased to return to funeral service with Fitzpatrick's early in 2012.
A member of the congregation of the Cathedral of the Immaculate Conception, Andrew resides with his wife Carrie and their three children in the north end of the city.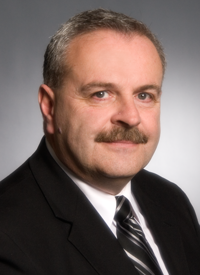 Gary R. Smith
Funeral Director
A Saint John resident and native of the city's southend, Gary Smith has been involved in the funeral service profession for more than 25 years. Initially working in a support role at Brenan's Funeral Homes, Gary took a leave in the 1990s to study funeral service at Kingstec Campus of the Nova Scotia Community College in Kentville, N.S., before returning to Brenan's to complete his professional apprenticeship. He has been a licensed funeral director since 1997.
A sports fan and an avid golfer in his spare time, Gary is also a member of the Knights of Columbus. He joined Fitzpatrick's professional staff in 2013.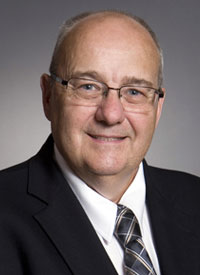 Joe Ferrar
Funeral Support
Joe Ferrar retired from the Saint John Police Force in August 2011 with 33 years service behind him but he didn't take much down time before joining Fitzpatrick's in a support role early in 2012. For Joe it was a return to a career path he'd explored many years earlier when he worked for a brief time in funeral service in both Saint John and Calgary in the 1970s.
A North End native, Joe Ferrar is a member of the Knights of Columbus Council 937 and belongs to Saint Joseph's Parish. Joe and his wife Jackie reside in Lakewood.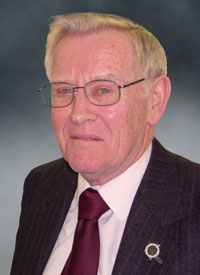 Hugh E. Fitzpatrick
Retired Funeral Director
After 45 years service to his community as a licensed funeral director Hugh Fitzpatrick retired from the firm his family operated for four generations on January 31, 2012.
While enjoying a well-deserved retirement, Hugh continues to be associated with the firm, providing advice and guidance to staff. He can still be found around the funeral home from time to time looking in on the business and families he has served for generations. Those wishing to contact Hugh are welcome to leave a message at the funeral home.