Dr. Stephen G. Moore
1969-2017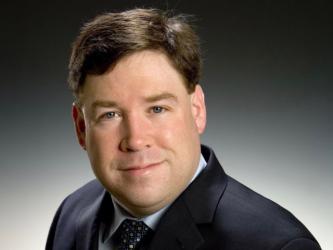 It is with great sadness that the family of Dr. Stephen G. Moore announces his passing on Aug. 16th at the Pasqua Hospital in Regina, SK. Born on Oct. 23, 1969, in Saint John, Stephen was the son of John and Eleanor (Morris) Moore of Saint John. He was a high honours graduate of St. Malachy's Memorial High School in 1987. Stephen was the recipient of the Chancellor's Scholarship to St. Thomas University from where he graduated in 1991 with First Class Honours in English and was Valedictorian of his class. He received a Queen's University scholarship to pursue an MA in English which he received in 1992. Stephen was then the recipient of a "Social Sciences and Humanities Research Council Scholarship" to pursue his PhD in English at Queen's University. In 1998, he received his PhD in Medieval English. Since beginning his teaching career, Stephen has taught at both the Royal Military College and Queen's University in Kingston, ON, and Trent University in both Oshawa and Peterborough, ON. In 2002, he moved to Regina where he has taught in the English department at the University of Regina main campus, as well as at Campion and Luther College.
Stephen has also been a very active member of the NDP party as a candidate, volunteer and campaign worker at both the federal and provincial level as well as an executive member of the Wascana riding. In 2009, Stephen took on the role as Chief of Staff for the Opposition Caucus in the Saskatchewan Legislature; a position he held for two years.
Over many years he has been an active member of his community and a strong promoter of the peace movement. He was active in his union (the University of Regina Faculty Association) and also served as Grievance Chair for two years. Additionally, he supported a number of local and international efforts for social justice. A dedicated volunteer, he worked to advance important causes like refugee resettlement and literacy. Stephen also served as Chair of the Regina and Area Refugee Support Group, Chair of the Peace and Service Committee at Grace Mennonite Church and a member of the organizing committee of the 2006 Making Peace with Earth Conference in Regina. In April of 2009, he was awarded the Saskatchewan Literacy Award of Merit (Volunteer) for his ESL tutoring at the Regina Public Library.
Besides his parents, Stephen is survived by his wife, Susan Bauman Moore of Regina SK; daughter, Emily Moore of Ottawa, ON; sisters, Beth Frawley (Paul) of Whitby, ON; Colleen Comeau (Chris Burns) of Fredericton; Sue Moore (Lynn) of Fredericton; brother, Andrew Moore (Jill) of Oromocto; father and mother in law, Mr. and Mrs. Ken Bauman of Elmira, ON; sister in law, Colleen Bauman (Mike Patullo) of Ottawa, ON; brother in law, Nevin Bauman (Sharon Tiessen) of Toronto, ON. He will be sadly missed by his nieces and nephews, whom he loved dearly; Eryn and Matthew Frawley, David Comeau, Jeremy Bauman, Massimo, Nicholas and Clara Patullo, Peter and Julia Moore; special aunts, Frances Clements (Richard Scott), and Betty Dine; and cousins Nicole Clements (Todd Chabot) and Cathy Clements (Dave Maitland).
Resting at Fitzpatrick's Funeral Home, 100 Waterloo St., Saint John (634-1965), where visitation will be held on Tuesday, Aug. 22 from 2 to 8 p.m. A Mass of Christian Burial will be held at St. Pius X Church, 316 Somerset St. on Wednesday, August 23 at 12 p.m. Interment will take place at St. Joseph's Cemetery.
The family would like to thank the Dr. Robert Martin, Dr. Paul Kerr and staff of 4SW at Dr. Everett Chalmers Hospital, Fredericton, for their excellent care this past summer, as well as many extended family and close friends for their prayers and support.
In lieu of flowers, donations can be made to Romero House, the North End Food Bank, or a charity of the donor's choice. Online condolences and remembrances may be placed at www.FitzpatrickFH.com
www.FitzpatrickFH.com
Click here to View Condolences
Service Date
Wednesday, August 23, 2017
Service Time
12 PM
Service Location
St. Pius X Church
---
Visitation
Tuesday, August 22, 2017
Visitation Time
2-8 PM
Visitation Location
Fitzpatrick Funeral Home
---
Burial Date
Wednesday, August 23, 2017
Burial Time
After Reception
Burial Location
St. Joseph's Cemetery
---
Requested Charity
Romero House, SJ North End Food Assistance Group (North End Food Bank), or a Charity of Donor's choice