Sr. Patricia Anne Callaghan
1924-2017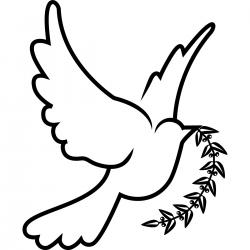 Sister Patricia Anne Callaghan, (Sister M. Ethelreda) - Sister M. Ethelreda, daughter of the late Angus James and Stella (Johnston) Callaghan was born in Moncton, NB. She graduated from Moncton High School and then enrolled at Robinson Business College for a typing course. She worked for the next three years at the C.N.R. before she entered the Sisters of Charity of the Immaculate Conception on September 8, 1945.
After her novitiate, Sister M. Ethelreda received her NB Teacher's License. She began her teaching ministry in Johnville, NB and Venosta, Quebec, where she also looked after parish music and choir, from 1949-1951. She studied x-ray for a year at St. Joseph's Hospital but soon returned to teaching at Assumption School, West Saint John.
From 1953-1966 she was principal at Mountain Road School in Moncton and assistant director of the Catholic Information Centre. In 1966 she was appointed Director of Religious Education for the Archdiocese of Moncton and continued as Director of Religious Education at St. Bernard's Parish until she retired in 1997 after more than 40 years of service in Moncton.
During these years, she received her Bachelor of Arts from UNB and took many summer courses in religious education at Catholic University, Washington, DC and Boston College and Pastoral Counseling at Saint Paul University, Ottawa.
After a sabbatical she was the Mission Coordinator at St. Joseph's Hospital from 1998-2003. She continued with Spiritual and Religious Care at Ruth Ross Residence from 2003-2006 and became a resident there in 2007.
Besides her parents, she was predeceased by her sisters Viola Callaghan and Sister Loretta Callaghan (Sr. Marie Estelle, SCIC) and her brothers Dr. Wilbert Callaghan and a baby brother Johnston at infancy. She is survived by several nieces and nephews.
Resting at Ruth Ross Residence with visiting on Wednesday, November 22, 2017 from 2-4 and 7-9 pm with a Prayer Vigil at 7:00 pm in Carmel Chapel. A Mass of Christian Burial will be celebrated on Thursday, November 23, 2017 in Carmel Chapel at 2:00 PM followed by interment in the Sisters of Charity plot St. Joseph's Cemetery. Arrangements are under the care of Fitzpatrick's Funeral Home, 100 Waterloo Street, Saint John, NB. (634-1965). www.fitzpatrickfh.com.
Click here to View Condolences
Service Date
Thursday, November 23, 2017
Service Time
2:00PM
Service Location
Carmel Chapel, Ruth Ross Residence
---
Visitation
November 22, 2017
Visitation Time
2-4 and 7-9
Visitation Location
Ruth Ross Residence
---
Burial Location
St. Joseph's Cemetery